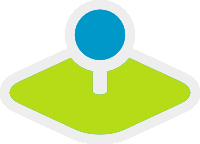 Mapbender3 Quickstart¶
Mapbender is a web based geoportal framework to publish, register, view, navigate, monitor and grant secure access to spatial data infrastructure services.
Management interfaces empower administrators who need to maintain and categorize map and feature services and grant access to individuals, groups and other services.
Mapbender3 is the next version in the Mapbender series. It is rewritten from the ground up, using modern web technologies. The foundation is laid by Symfony 2, the brand-new version of the successful Symfony PHP web application framework. On the client-side expect to find OpenLayers and jQuery (UI) nicely glued together by MapQuery.
With this new code base we will continue the Mapbender idea of being a Geoportal Framework:
Applications can be setup, configured and styled right from within the browser
Services like WMS can be managed inside a service repository and linked to applications
Rights management are easy to maintain, for individual users and groups, whether you store them inside the database or in an LDAP.
Search modules (SQL oder Solr) can be configured
Applications for digitaliszation can be setup.
Mobile template can be used to provide applications for smartphones and tablets
You will need nothing but a standard web browser for this quickstart.
This quickstart describes how to:
start Mapbender
create an application
load a Web Map Service (OGC WMS)
configure WMS
create an individual application
create a user and a group and assign applications to them
This is how a Mapbender application can look like: